Harbor Freight had their version of the 3 point Quick Hitch on sale again, so I stopped by to pick one up. They are relatively simple pieces of equipment and are suitable for tractors with up to a Cat 1 3 point system.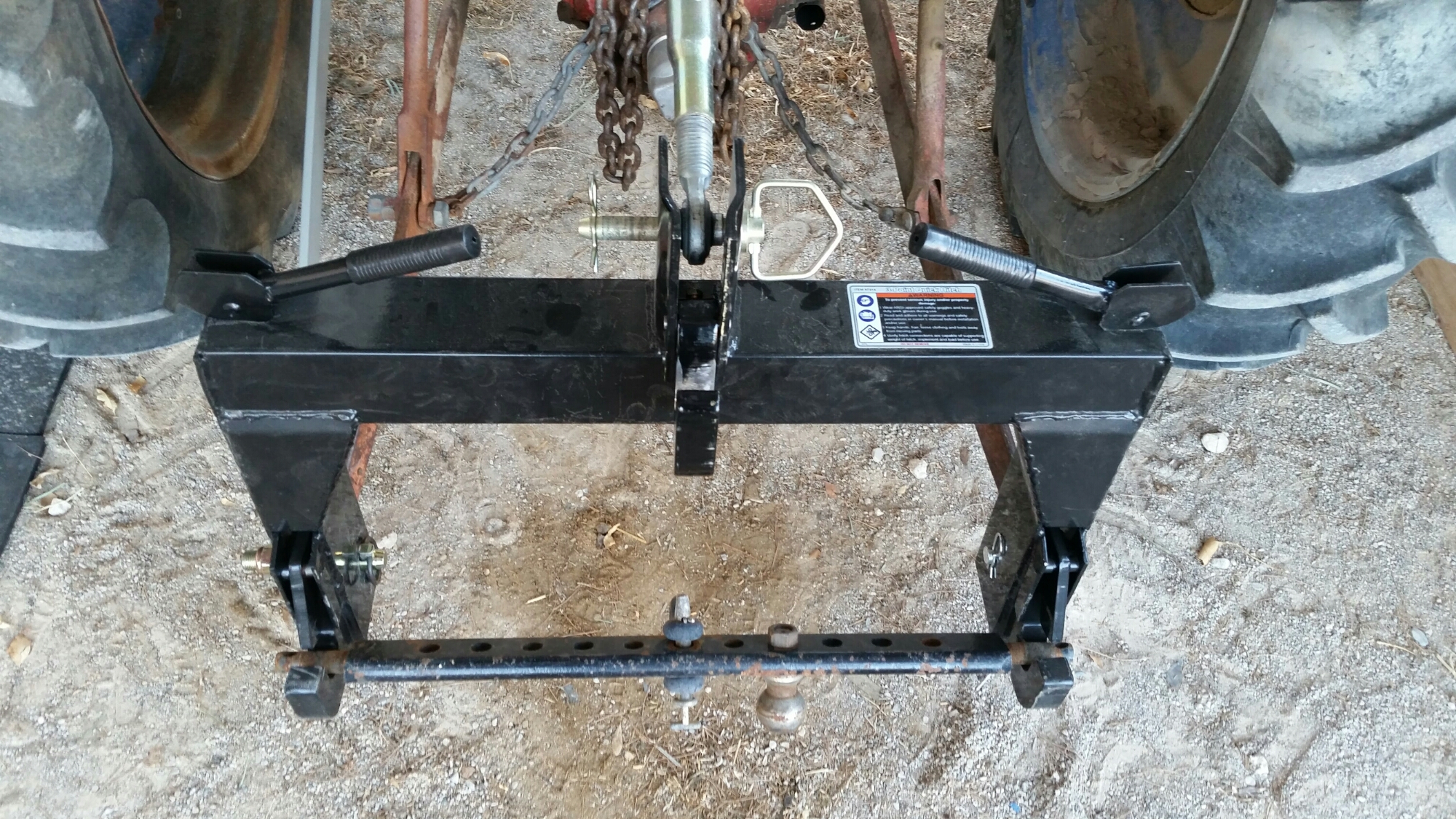 However they are not without their flaws. First of which, it the size of the top hook. These are cut from inch plate, but not to an acceptable tolerance, so some fgrinding and filing was in order. Second, the retaining bolts for the top hook interfere with connecting equipment that are Quick Hitch Ready. Fixing this was not much of an issue, only the time a a few materials were requied. i found some other solutions for this issue after a quick search, but choose my own solution.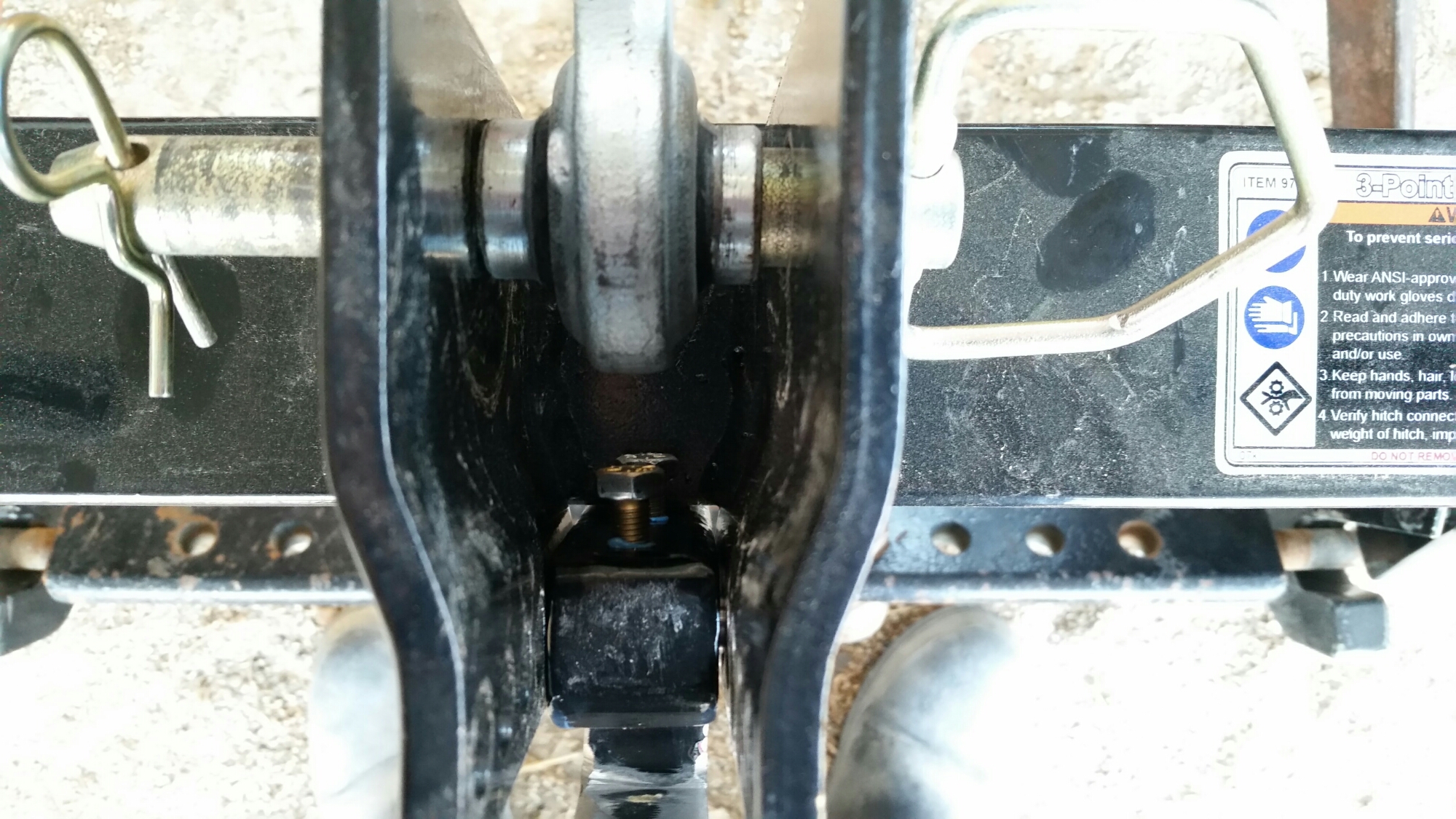 I solved my problem by replacing the bolts with 7/16″ steel dowel pins and 5/16″-24 bolts. I took the top hook drilled and tapped 2 holes in the front of the hook for the retaining bolts. A little thread locking gel, and the top hook was in place with no interference with the implements. Now the third issue, how to mount the stabilizer bar.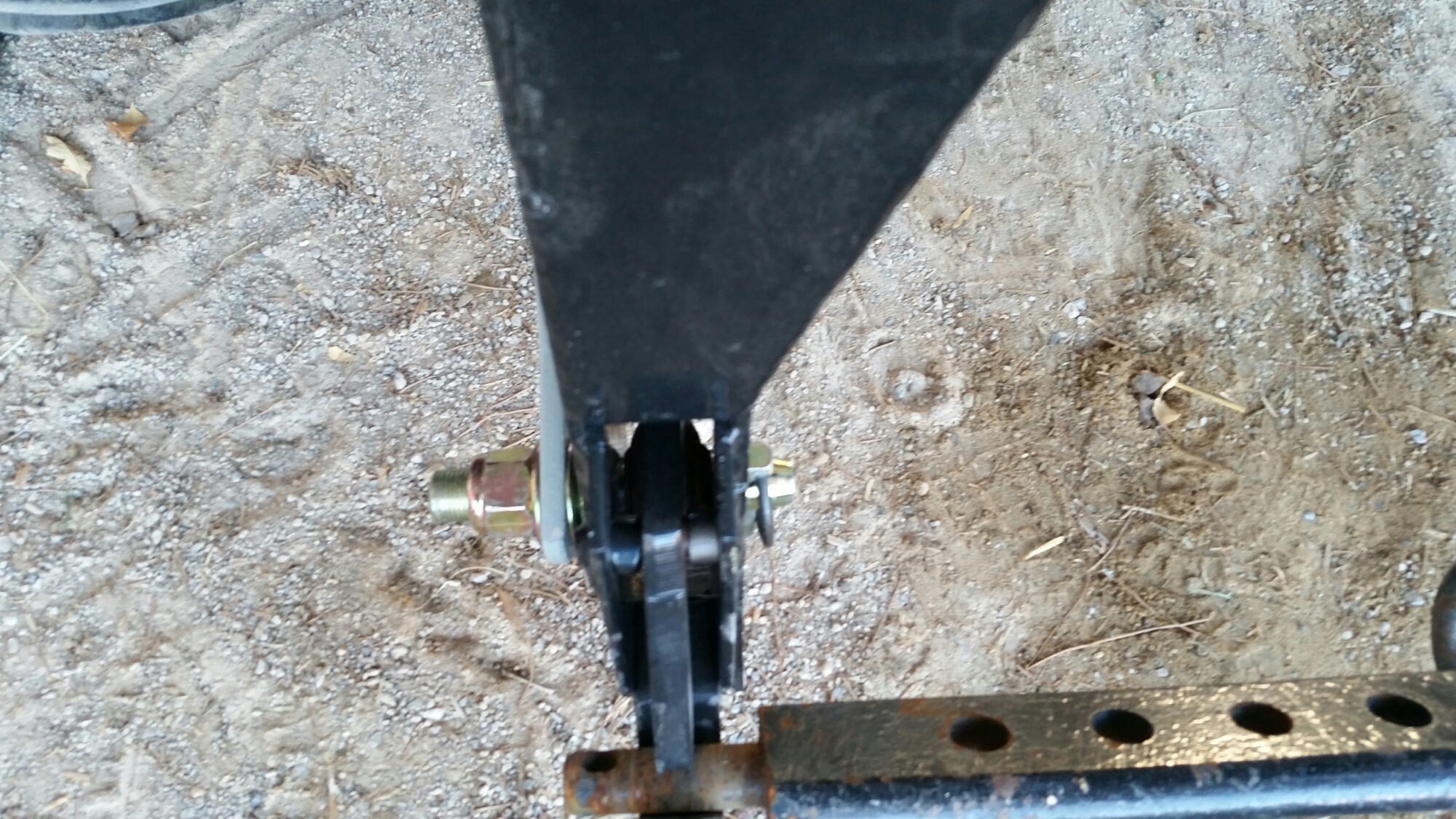 A standard 7/8″ pin fit nicely, so I used it, a self locking nut, and a couple of washers to mount the stabilizer bar to the Quick Hitch.